How To Make Money From Home For Free – And Actually Get A Good Pay Check!
Working from home, what a dream!

The thought of waking up in your pajamas, and continuing your day like that until you decide otherwise is quite an amazing thought, but in order for that to become possible comes the question, how to make money from home for free?
Look no further! It's actually possible, and it's a reality for a lot of people who have discovered this site!
Now, I'm not going to tell you about some survey site or something like that, because I have tried a lot of them, and unfortunately a lot of them tend to rarely, if ever bring in more than $50 a month.
If you're trying to make a living working from home, or anywhere in the world, survey site's is not the place for you.

What I'm going to talk to you about has the possibility to bring in a lot of money for you if you're wiling to put in some time for it!
A lot of people on this site are actually only working from this site, and making a total killer living from it!

Exciting, right?
Disclosure: Some of the links below are affiliate links, meaning at no additional cost to you, I will earn a commission if you click through and make a purchase. This does not alter my opinion and/or review, all products I review are honest opinions. Thank you for your support!
How To Get Started As An Entreupreunuer
There is a site called Fiverr.

You may or may not have heard of it, but it's a remarkable place to start your own gig.
I do always talk about how I love blogging and that's how I make my living from home, but I also understand that's just simply not for everyone!
So that's when I highly recommend Fiverr as a place to get started.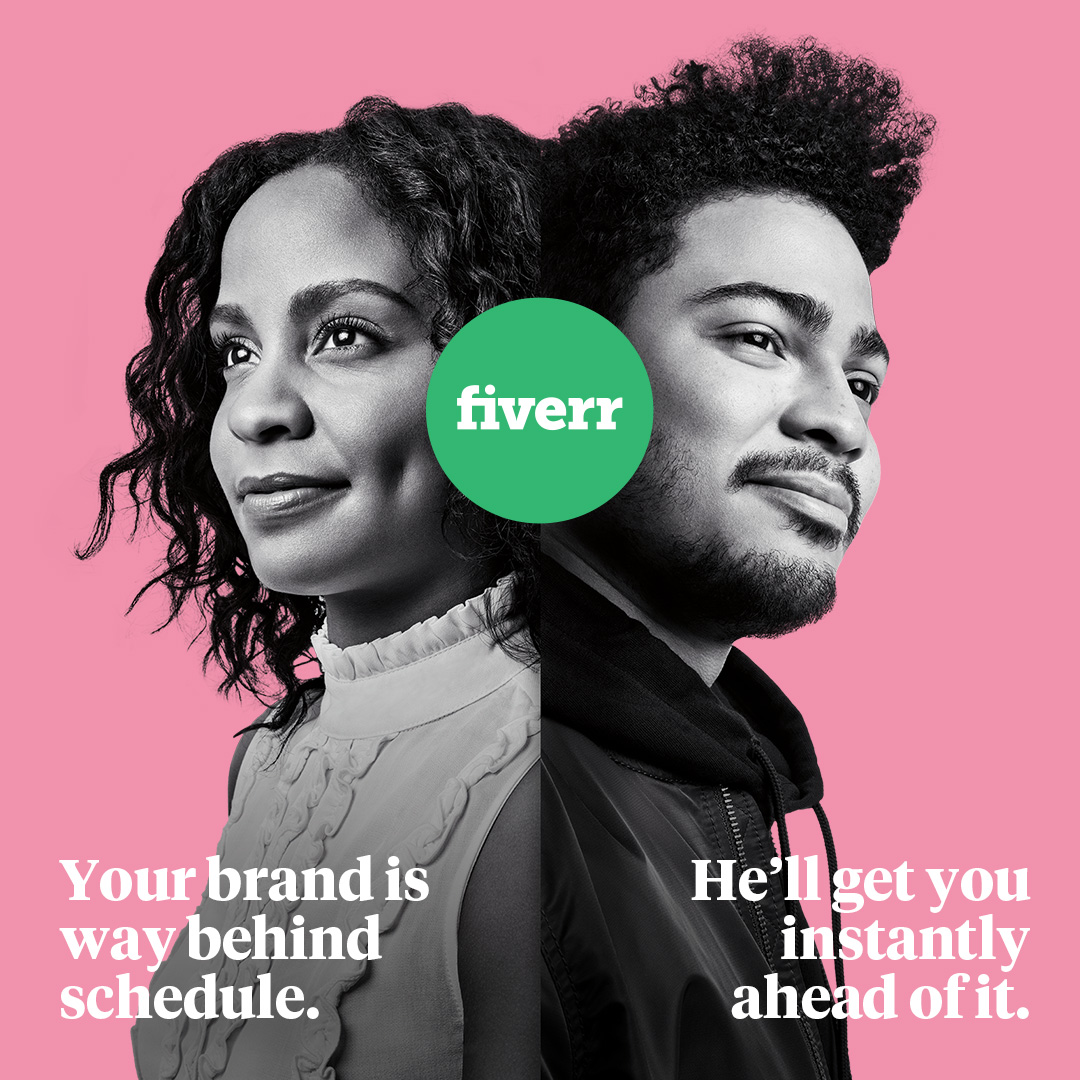 Basically, what Fiverr is, is it is an online market place for entrepreneurs. You can purchase services, and also sell your own services.
Awesome, right?
Fiverr was launched in early 2010 and it's been doing a spectacular job drawing in people who need services, along with driving in tons of sales to freelancers.
Fiverr has numerous options for services they have available.
With over 120 categories and over 4,000 different services available, I'm sure there is something you can find yourself doing, if not, you can always think of a new service you can offer!
Some services I've seen are;

Freelance writing, online personal assistant, modeling, voice recording, singing, gaining followers for someones social media, voice over, site feedback, writing breakup emails/texts, writing resumes, building websites, finding jobs, singing happy birthday, making birthday cards, recording jokes, replying to emails and SO much more.
Gig's start at $5, and can go all the way up to $1,000.
How To Exceed In Fiverrr
Just like anything you do as an entrepreneur, you need to promote your brand.
One thing that many at-home workers go wrong in is they fail to promote themselves.
I can not express the importance of this, just like any site, there are numerous people competing for the top positions, just like at any regular 9-5 job, right?
Well, same goes for Fiverr. You want to be able to stand out from the rest, or at least get your gig to the first or second page.
So, how do we do this? We can market ourselves of course! Facebook, Instagram, Twitter, and even business cards.
By doing this we're expanding our profit basically by allowing more people to find us, and our services. This is by far the best thing you can do as an entrepreneur. Once your name, or your client basis has grown, then you will not have to work as hard at it because you will have a well-established income and client source.
When joining Fiverr I recommend spending sometime browsing around and really seeing what all is out there. I think you'll be rather surprised seeing everything there is available.
Once you've got an idea of it, you can go ahead and try to decide what area you're going to go in, and then what service you'll provide.
Then, once again browse to see what your competition looks like. Be sure not to overthink it, remember, everyone starts somewhere.
Everyone on Fiverr started at the bottom, with 0 reviews, 0 clients, 0 everything! They just built there way up to where they are, and the great thing about that is you can too. Even if your service is making birthday cards for people, you can do anything you put your mind too!
Ready to get your work from home, or should I say anywhere in the world career started?